Recommendations:
William Eggleston, Polaroid Sx-70
Proto-indie rock from Alex Chilton, "My Rival" Seriously, listen to it! The chugging guitars, and he practically invents s-h-a-m-b-o-l-i-c.
Another from my Eggle-alike photo shoots: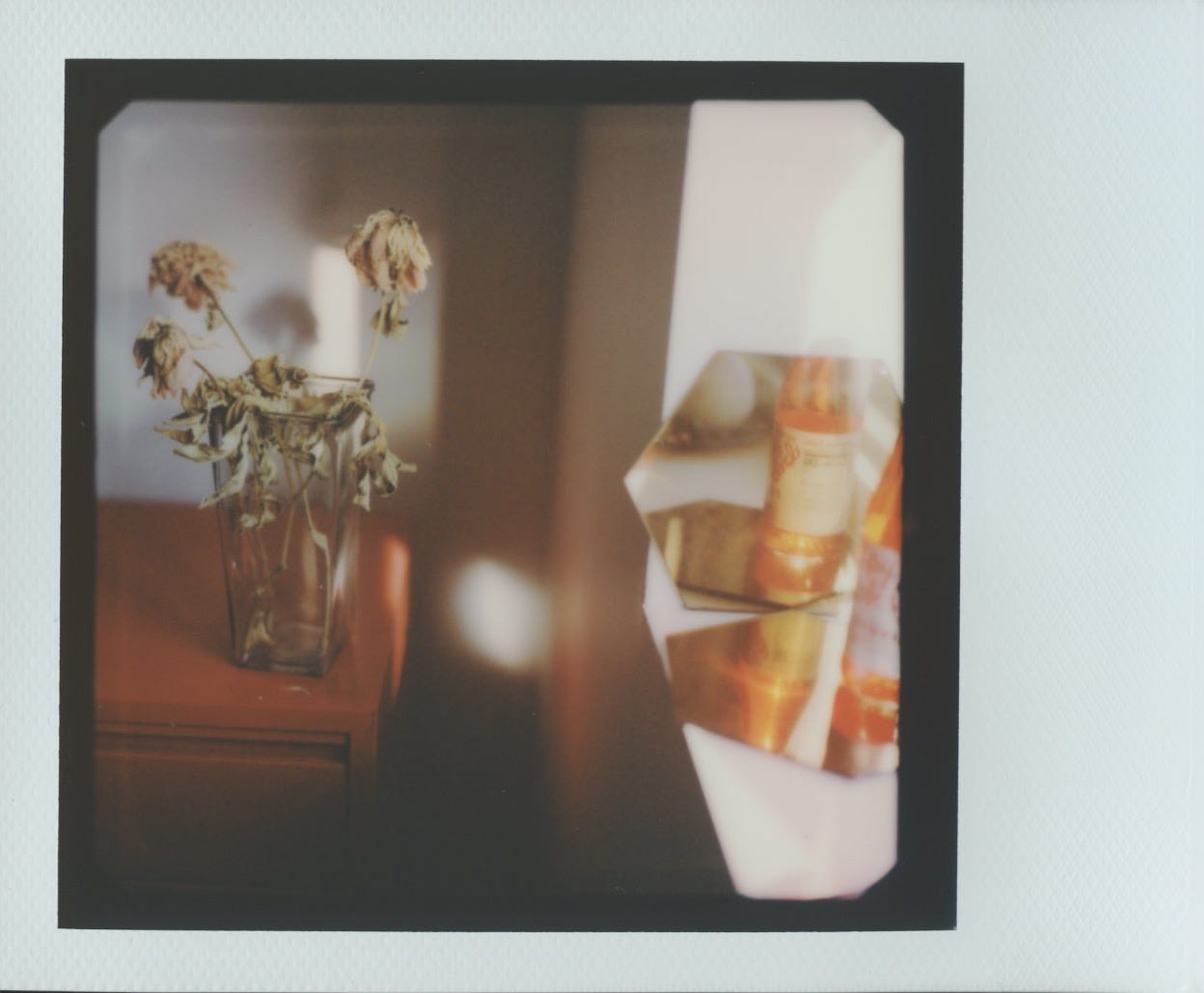 Sx-70 film, mamiyaroid camera set up. Maybe this one is more me than it is him.
Can you tell red is my favorite color?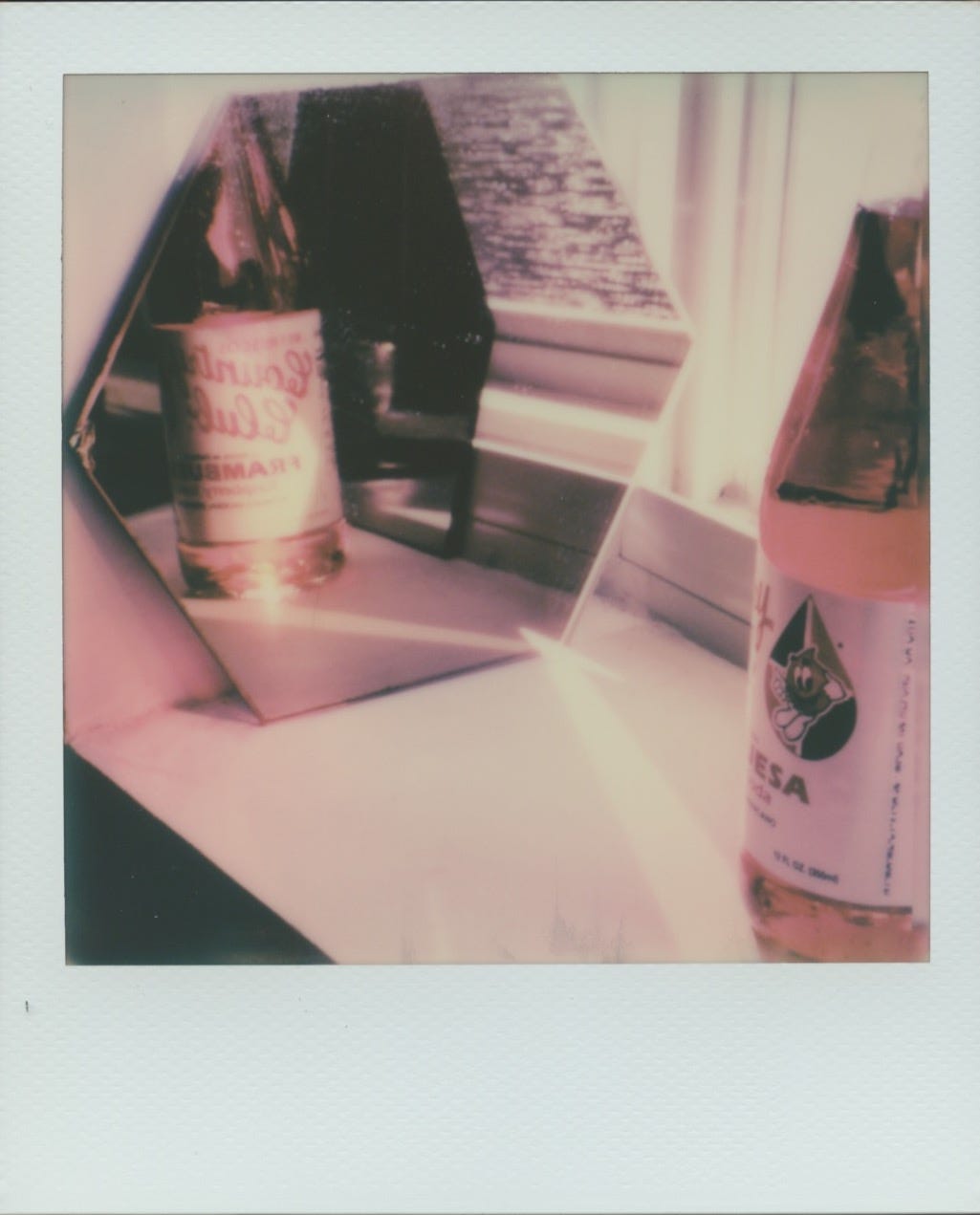 I-type film, using the polaroid lab, from a fuji xpro2 digital image. People have come up with recipes using the xpro2 film simulations, and adjusting the grain effect, highlight tone, shadow tone, color, sharpness, noise reduction, and white balance to attempt to recreate different photographer's tones, and this was one of the formulas I found that attempts Eggleston's look. But it's rendered first through digital and then the polaroid lab and the slightly different chemistry in the itype film vs. the Sx-70 film. Blah, blah, blah.
Here's the original inspiration: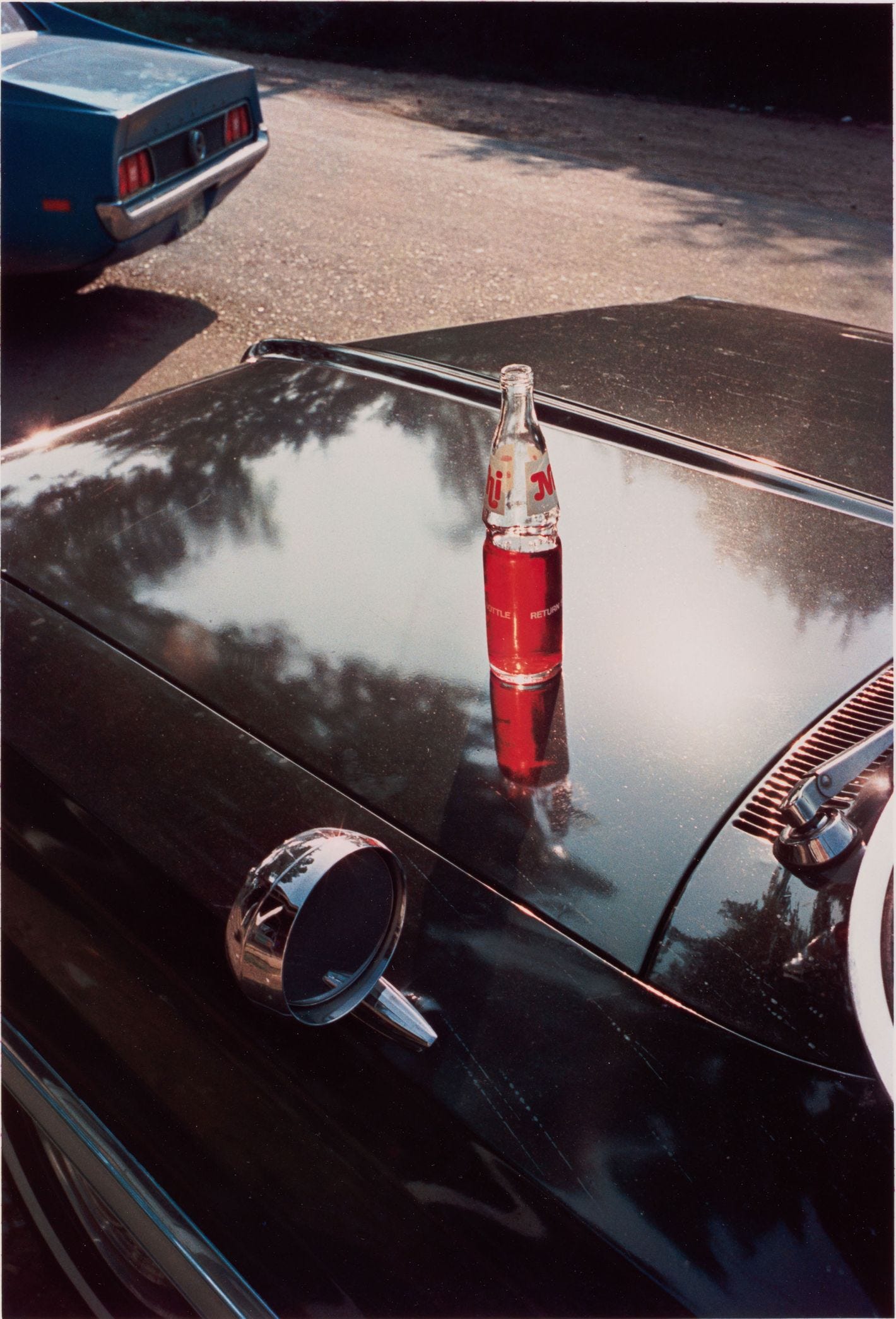 Untitled, Tennessee, 1971–74
Anyone been reading or listening to anything great?
Until next time,
Adalena
I love to receive comments and questions about photography and cameras!
My email: adalenakavanagh@gmail.com
Instagram: @mamiyaroid (instant/film) @5redpandas (personal)
Twitter: @adalenakavanagh
Also, if you're thinking of buying Polaroid film for the first time, here is my referral code, which gets you 10% off, and I get some reward points.
Original photography prints: adalenakavanagh.bigcartel.com (I change out the shop every month of so. If you see something you like, let me know, I'm happy to make you a print.)
Disclosure: I am an affiliate of Bookshop.org and I will earn a commission if you click through and make a purchase.
-Adalena Kavanagh